Wellbeing and Mental Health
On this page you will find Head Talk videos, online counselling and useful resources that will help students tackle personal feelings or stresses.
"Pupils are happy and optimistic and pupils feel safe."

- Ofsted Inspection, November 2019

Where to get help
If you are struggling with anything in school, there are plenty of people who are here to help.
You can speak to any trusted adult in the school - perhaps your tutor, Head of Year or Assistant Head of Year or a class teacher.
Rev Garratt is also available in the chapel, Mrs Guppy in her office next to SC8 or maybe you would like to speak to the School nurse who does a drop in on Tuesday lunchtime in the Chapel.
We also have some counselling support available from Mrs Poston or Tory who visits on Fridays. There is a waiting list for this service and a referral form must be completed and handed to Mrs Poston. You can find the referral form at the bottom of this page.
We also have a range of helpful booklets in Student Services that may give you some helpful advice.
Sometimes it may be appropriate to make an appointment to see your GP (doctor) if you are worried about your mental health but if you are not sure who to speak to or what to do, please see Mrs Poston in Student Services.
---
Head Talk
These short videos will help relieve any short term worries and offer useful advice on how to manage stress. Click on the links below to watch on YouTube.
Breathing and mindfulness:
https://www.youtube.com/watch?v=o2YPsbawkpE
Physical effects of anxiety:
https://www.youtube.com/watch?v=ITWZhxygQao
Coping strategies:
https://www.youtube.com/watch?v=mHl9vwjg_i4
The stress bucket:
https://www.youtube.com/watch?v=wZxlfLZX9wo
Taking thoughts captive:
https://www.youtube.com/watch?v=9A2JDG0VR5Y
Grounding Techniques for anxiety:
---
Free counselling resources for students
NHS i-Rock: i-Rock is a drop-in service for young adults 14s and over, based in Eastbourne, Newhaven and Hastings. They can offer advice and support on emotional and mental wellbeing, jobs, education and housing. There are lots of different people at i-Rock and they have a wide range of knowledge and information.
For more information, please visit: https://www.sussexpartnership.nhs.uk/irock
e-motion: A free online counselling project for young people aged 12-18 years who live in East Sussex. A confidential service offering counselling via email or live messaging.
Visit https://www.e-motion.org.uk/

Young Minds: A website written about various aspects of mental health specifically for young people.
Visit https://youngminds.org.uk
Mind: Mental health charity - here to make sure no one has to face a mental health problem alone. Some very useful information about mental health conditions and how to manage them.
Visit https://www.mind.org.uk/
---
Helpful well-being apps
There are a number of apps that can help our well-being available from the app store on your phone. All of them have a free option. We also use some of these in school on the ipod that is available for students to use in Student Services. The websites describing them are found below.
For breathing and mindfulness:
https://www.headspace.com/ - Mediation and sleep made simple.
https://breethe.com - Learn meditation and mindfulness.
https://www.calm.com/ - Meditation techniques for sleep and stress reduction.

For grounding and distraction:
Colouring apps https://diycandy.com/best-adult-coloring-apps/
Monitoring emotions:
https://www.mypossibleself.com/ - The NHS-featured mental health and wellbeing app.
https://helloclue.com/ - For monitoring periods but also the pattern of moods and emotions associated with this. Being aware of these patterns can help an individual to attend to self care during these times.
Exercise:
Any suitable app will do, but having an app that keeps one accountable to put in regular exercise can help boost wellbeing. Exercise is proven to have marked effects on anxiety and depression.
---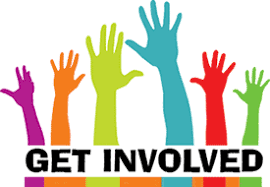 We greatly value each one of our school community - from parents and carers to our students and staff. We are looking for students to help produce our wellbeing videos; promote positive changes for better Well-being and Mental Health; develop awareness publicity; bring ideas for sharing in worship etc.
In addition we would warmly welcome ideas from staff and parent/carers.
What do you feel we need as resources to help well-being?
What would you like to see on our website?
Have you any ideas for how we can further support our young people and parents?
All ideas will be considered.
If you have an idea about how we can work together to improve our well-being at SCC, please contact Mrs Poston on: aposton@stcatherines.college