Our School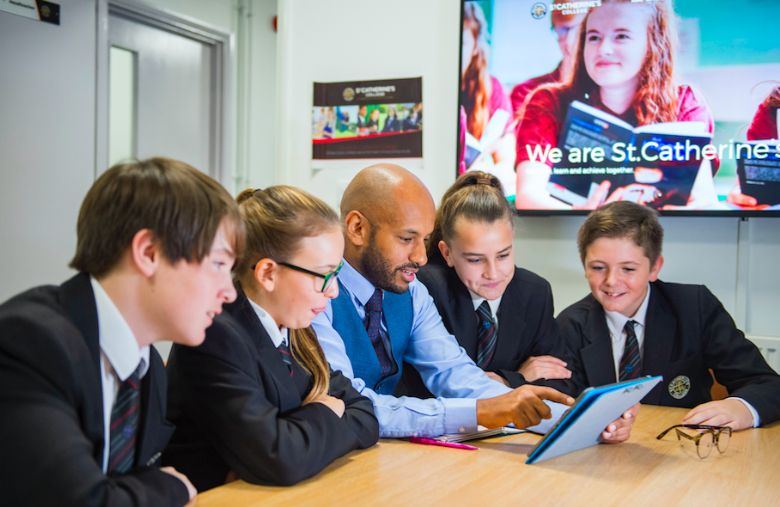 Our church school is unique as we are the only secondary Church of England school in East Sussex. With over 65 Church of England primaries, we understand that we are flying the flag for church school secondary education in the County and we are delighted to be doing so.
Our mission is a simple one. It is that we believe that God charges us to provide the very best education for every child in our care. Our mission statement simply states: God's children at the heart of everything we do.
At our school, Religious Education, worship and other opportunities help our pupils to explore fundamental questions such as "Who am I?", "Why am I here?" or "How, then, shall I live?" Through this first class education, our children are provided with the skills and experiences to reach their God-given potential. Together we do not deviate from relentlessly looking to develop and improve but always aware of, and enjoying, the now.
Strong, shared values are explored and taught, and our dedicated, full-time Chaplain has developed innovative ways for us all to study the value for the term. The links below are extracts from our Chaplain TV and they are indicative of the engaging way we bring Christian teachings to life.
Finally, we are a fully inclusive school with a rich mixture of pupils and staff; those with Christian faith, other faith and those with no faith. All are welcomed and all are valued. We enjoy a wide range of visitors who often tell us how they feel the ethos of care and consideration pervading the School. Moreover, hope prevails and we have the right ingredients for all pupils to reach their God-given potential.
Chaplain TV is a developing idea that engages the pupils more creatively in worship. At the moment pupils are watching videos during T4TW (Thought for the Week) that are produced to provide a more creative way of engaging with life issues from a Christian perspective. The hope is that this will develop into a set of video resources that will also deal with other relevant life issues. These will include contributions from pupils themselves that they and staff can access via the School website. A link to Chaplain TV will be appearing soon.