Open days and events
This page is for students and visitors with information on upcoming events and career news.
For more information, please contact Gisèle O'Connor, Careers Lead: goconnor@stcatherines.college or call 01323 465400
---
School Leaver Fair
Live Webinars | Virtual Careers Fair - AllAboutSchoolLeavers
This event is designed for students who will be 18+ in September 2022, have achieved or are predicted 2 x A Levels in STEM subjects at grade C or above and have a passion for software development/coding.
---
RAF Virtual Event

In association with Apprenticeships Week 2022, join us for an interactive, FREE virtual experience, and explore our exciting opportunities!
In association with World Space Week, RAF Access All Areas is back again on:
Thursday 10th February 2022 at 18:30 - 20:30!
The RAF is responsible for protecting the UK's air and space capabilities, and Access All Areas is a fantastic opportunity to uncover an immersive, interactive 360° experience. With nine must-see locations and the opportunity to chat directly with RAF Recruitment Personnel, explore where the RAF could take you.
Secure your FREE ticket now to join us.
RAF Virtual Event - Access All Areas Tickets, Thu 10 Feb 2022 at 18:30 | Eventbrite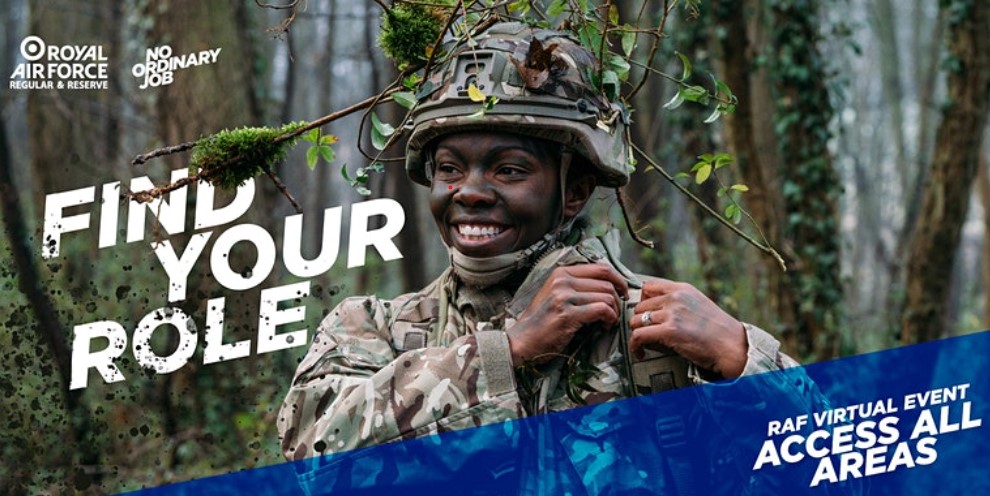 ---
Learn Live UK
Watch live careers broadcasts and see the latest events on the Learn Live Channel.
---
Take part - Glyndebourne
Glyndebourne offers opportunities for all ages including youth opera, community projects and talent development schemes. See their website for more.
---
East Sussex College (ESC)
The college has a number of opportunities coming up.
You can sign up for Taster Days and select your options.
See the Get to know ESC document attached below for details.
---
Future Leaders Project
The Ivy House, London is a competition and resource portal. Be informed, developed and inspired to step up and become the leader of your life. It is fee to join, the project has over 60 speakers, influencers and businesses on board. Register your interest in the Future Leaders Project.
---
Routes into STEM course
This virtual course is for students aged 13+. It shows you the opportunities open to you after your GCSEs. The live interactive sessions with professionals take place in the half-term or summer holidays. The course involves around 20 hours of study to complete over 3 weeks and on completion you will receive a Bronze Industrial Cadets award.
Find out more about the Routes into STEM course.
---
University of Law School
The University of Law is one of the UK's leading providers of legal education and training.
Find out more about The University of Law.
---
intogames
Start your journey into games. Find out about careers, opportunities and programming for game development. Find all this and more on the intogames website.
---
Year 11 Open Events
For more information please visit the website: http://www.escg.ac.uk/
---
Engineering & STEM
STEM career opportunities and Engineering Taster Weeks hosted by BAE Systems Air Business Unit.
The Engineering Taster Weeks are aimed at developing young people's perceptions of engineering whilst providing a unique insight into the world of aerospace and aviation.
Applications are currently CLOSED.
More information on the taster weeks and how to apply can be found at: https://www.baesystems.com/en/our-company/education/engineering-taster-week/warton.