Successful Futures First event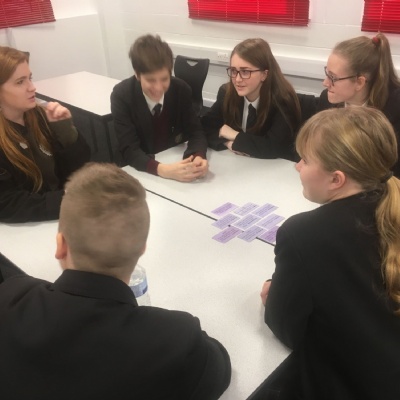 On Monday 17 December, St Catherine's College welcomed Future First to the college to deliver an event aimed at inspiring young people to think about Higher Education in the future.
We had the privilege to have five volunteers from our Alumni network coming to share their experiences since they left school. Some of them only left few years ago.
Callum Nattress spoke about doing Medicine and working on a research project on cancer as he wants to be an Oncologist and we also heard from Matt Knight from Akrovalve, Rebecca Westacott from Metro Bank, Jasmine Burfield from The Ambulance Service for the NHS, and Chloe Beaconfield who is doing English at University.
Pupils asked relevant questions and, we hope, have learnt that there is a really exciting future with amazing opportunities.
If you would like to be added to our Alumni database of ex-pupils, please follow this link: https://networks.futurefirst.org.uk/signup/stcatherines.
Thanks also to Anna Aiken from Future First for organising this event.