New Science Club Launched for Local Year 6 Pupils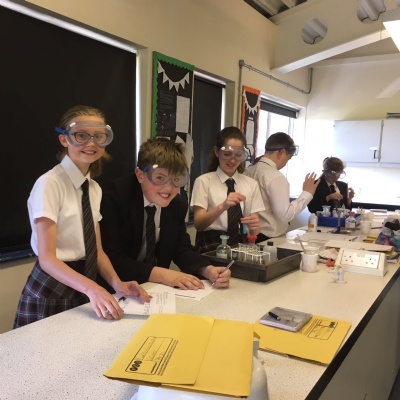 This week in Science, Mrs Martin's Y7 class were experimenting with different reactions to find evidence that a chemical change had occurred.
Did you know that a chemical change can be identified by seeing bubbles, temperature change, light given off, a new smell, a new colour or fire? In other Science department news, Y9 pupils Sean, Lacey and Aimee will be helping Mrs Crilly set up a new Science club for local Y6 pupils to attend. The Y9s are doing this as part of a three-month volunteering section in their Duke of Edinburgh Bronze award.