BHAFC star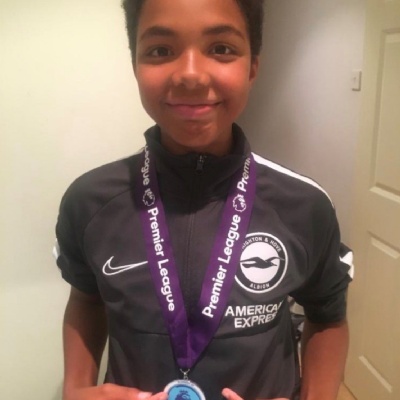 St Catherine's pupil signs to Brighton and Hove Albion FC
Congratulations to Sebastian who has officially signed a professional contract with Brighton and Hove Albion Football Club.
Sebastian took part in an intense and competitive 12 weeks trial with the club. He first played as striker, before he was invited into Brighton Academy to play as midfielder. With Sebastian's brilliant skill, the Brighton coaching staff changed his position to centre back, which led him to pass with flying colours and officially sign with the club.
Sebastian has followed in the footsteps of his brother Ola, another St Catherine's pupil, who is currently signed to Chelsea FC.
What a fantastic achievement. Well done Sebastian!