St Catherine's own Matilda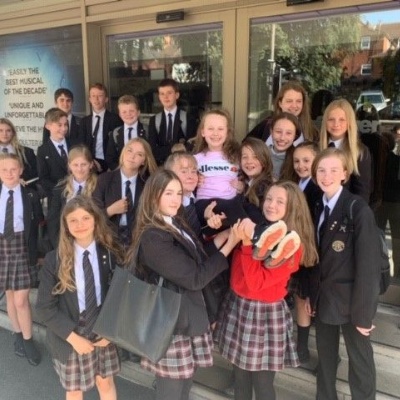 St Catherine's students join fellow pupil at her performance in Matilda UK Tour.
Since Nicola has landed her leading role in Matilda UK tour, the pupils at St Catherine's finally joined her performance at Mayflower, Southampton this Wednesday on the 27th June.
From its exhilarating acting and its outstanding dancing Matilda was thoroughly enjoyed by the students of St Catherine's College. The show was astounding, with smooth choreography and connections with the audience. Matilda herself, Nicola, was incredible and the show on a whole was highly enjoyable.
The Matilda the musical was a magical and wondrous experience. A book created by one of the nations most beloved children's authors brought to life in a theatrical masterpiece. The show created a spellbinding atmosphere that was enjoyed by all, capturing the audience's imagination.
More information, tickets and a short video can be found at: http://uk.matildathemusical.com/tour/the-noticeboard/
Well done Nicola!