Year 10 pupils at Big Futures Show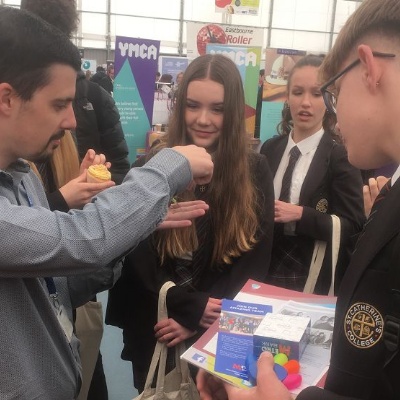 A report from Mrs O'Connor
"On Tuesday 30 April, I had the privilege of taking 123 Year 10 pupils to the Big Futures Show. The students were brilliant ambassadors for the school.
They took part in lots of different activities and competitions and spoke with a variety of training providers and employers. This event is the start of their journey in finding out what they want to do in the future and think about what is available.
Thanks to Tim Sorensen from the Eastbourne Business Partnership and his team for organising such a brilliant event. Feedback from our students was very positive and we will continue to work around their future careers journey in PSHE. I hope they enjoy their work experience which Year 10 will be embarking on for the week of the 17 June."
Any questions for Careers Guidance, please do not hesitate to contact Mrs G. O'Connor goconnor@stcatherines.college