Open evening date announced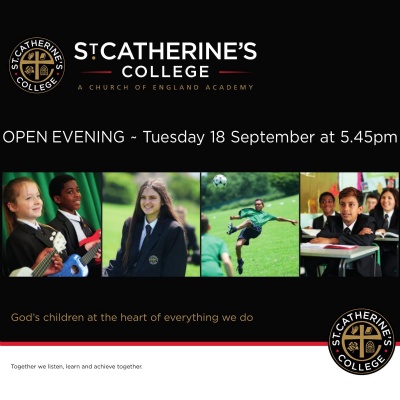 St Catherine's College has announced the date of its open evening.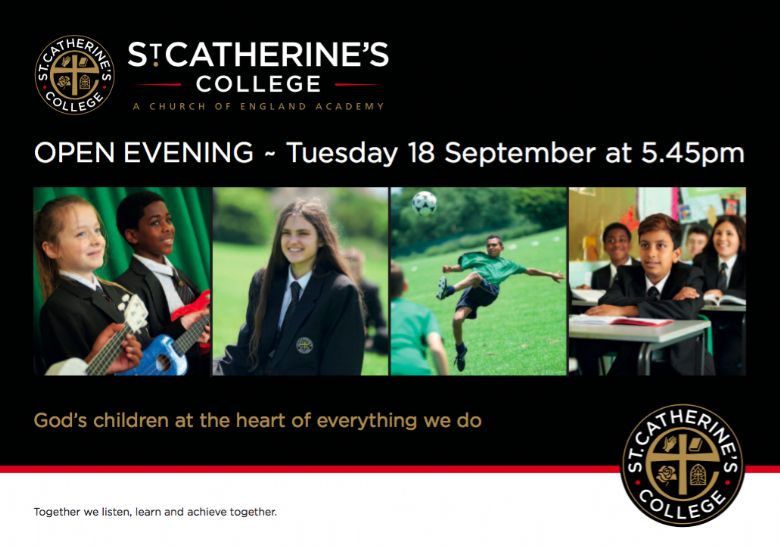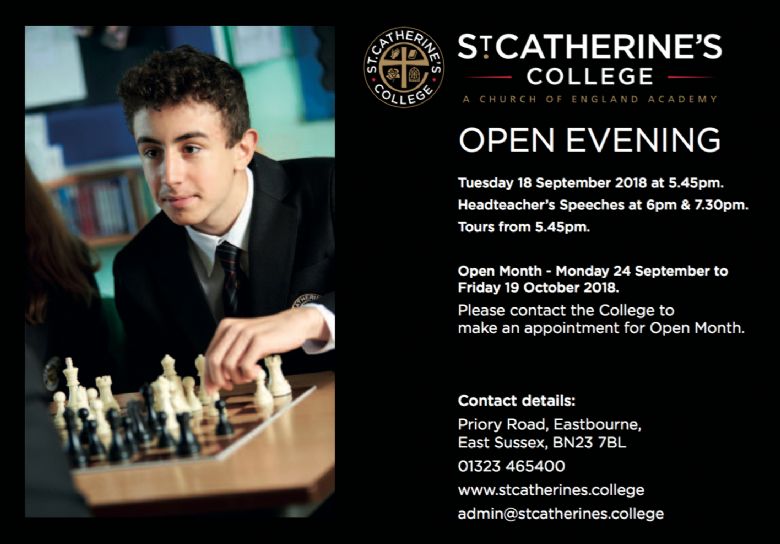 It will be on Tuesday 18 September 2018 at 5.45pm, with Headteacher's speeches at 6pm and 7.30pm. Tours will take place from 5.45pm. This will be followed by an open month between Monday 24 September and Friday 19 October. Please contact the College on (01323) 465400 to make an appointment.