Careers
"I'm currently a student studying MEng Civil and Structural Engineering at the University Of Sheffield which is within the Russell Group. Last year I was awarded an Undergraduate ICE (Institute of Civil Engineering) Quest Scholarship sponsored by Skanska, a Swedish Civil Engineering Contractor, of £10,000 and paid summer internships with Skanska as well as a graduate position."

"I feel exceptionally lucky to have received this, it is all a direct result of the careers department helping me achieve the Arkwright Scholarship. I can't thank you enough!"

Harriet Tomlin, St Catherine's College (2009-2014)
St Catherine's College is committed to preparing students for the world of work and supporting them to make informed decisions about their future options. We have an established careers program that is evaluated and updated on an annual basis. We hold the Investors in Careers Award since July 2013 which is due to be re-assessed in July 2019. Our careers program is mapped against the Gatsby Benchmarks and the Careers Development Institute Framework which are seen as the gold standard for careers provision.
After browsing through the information provided on this website, if you have any questions about careers provision at St Catherine's College, please contact goconnor@stcatherines.college.
The eight Gatsby benchmarks of Good Career Guidance
1. A stable careers programme
2. Learning from career and labour market information
3. Addressing the needs of each pupil
4. Linking curriculum learning to careers
5. Encounters with employers and employees
6. Experiences of workplaces
7. Encounters with further and higher education
8. Personal guidance
CDI Framework http://www.thecdi.net/write/BP556-CDI-Framework-web.pdf
---
APPRENTICESHIPS AND TRAINEESHIPS INFORMATION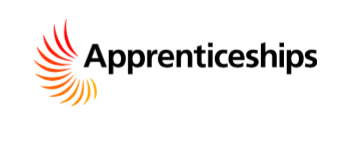 If you are looking for Apprenticeships or Traineeships you need to do the following:
Register to the apprenticeship websites below. You will then get alerts in the field you are looking for.
Apprenticeships and opportunities available are displayed outside the Careers Office. Students will need to check regularly, especially during the exams period.
For further information please email Mrs O'Connor goconnor@stcatherines.college
An apprenticeship gives you hands on experience, a salary and the opportunity to gain qualifications while you work - even a degree. All of this with some high quality, prestigious companies in lots of different industries
Apprenticeships are a great option for young people who want to get into the world of work. Unlike more conventional choices, like university, they will get skills, experience and qualifications on the job.
For a full guide to apprenticeships, please download 'A Guide to Apprenticeships' below.
Further useful links:
---
COLLEGE INFORMATION

Apply to college:
Help with applying:
A complete University Application Guide: More offers, no more stress
Year 11 - Applying to College - https://www.ucas.com/ucas/16-18-choices/ucas-progress-getting-started
---
LEVEL 3 COURSES & PAID INTERNSHIP PROGRAMME AVAILABLE AT DV8 SUSSEX
At St Catherine's college we want all of our students to be supported in their first steps. An internship or work experience is a fantastic way to learn, gain experience and build a portfolio in a field of your interest.
DV8 Sussex offer a number of opportunities for students wanting to expand their skill base and gain real insight into the working world. Check out their opportunities for both during study and also third year opportunities
Five month work placement

Meet industry professionals whilst working with an exciting employer

Build a professional portfolio
Learn how to model 3D assets, programming, sound production and graphic design

Develop your own narrative game ideas
Meet creative industry professionals

Refine your media skills across video, editing, photogrpahy and animation
Music Production and Performance
Release your own music

Refine your technical skills

Work on artist development and marketing

Meet professionals in the industry
Check out their website to find more advice, information and courses.
---
FIVE MONTH PAID INTERNSHIP PLACEMENT AT KOMEDIA, BRIGHTON
Do you know a 16-18 year old that would love to get some work experience in one of Brighton's premier live entertainment venues?

We've got an exciting 5 month paid internship placement with Komedia where the successful young person will get experience working in the box office, setting up stages for a variety of performances, and taking on marketing responsibilities such as website updates and social media posts.
Employer: Komedia
Location: Brighton
About Komedia: Brighton's premier live entertainment venue presents one of the largest, most diverse arts and entertainment programmes in the UK.
---
DATES FOR YOUR DIARY
Sussex Downs College - experience a taste of college life
Eastbourne campus:
Friday 12th October 2018 - 4.30pm to 7.30pm
Saturday 13th October 2018 - 10am to 12.30pm
Tuesday 20th November 2018 - 4.30pm to 7.30pm
Lewes campus:
Friday 5th October 2018 - 4.30pm to 7.30pm
Saturday 6th October 2018 - 10am to 12.30pm
Thursday 29th November 2018 - 4.30pm to 7.30pm
Bexhill 6th Form College - open evenings
Wednesday 17th October 6pm-8.30pm
Tuesday 30th October 6pm-8.30pm
Sussex Coast College - open evenings
1st November - 5pm-8pm - Station Plaza Campus
15th November - 5pm-8pm - Ore Valley Campus
22nd November - 5pm-7pm - Automotive Training Centre
6th December - 5pm-7pm - Station Plaza Campus
Course information event - Saturday 29 September
Course information event, Netherfield - October taster day - 22nd + 23rd October
Open Evening for Brighton & Bexhill: Wednesday 17th October, 6-8pm
Open Evening for Brighton & Bexhill: Tuesday 13th November, 6-8pm