Careers
"I'm currently a student studying MEng Civil and Structural Engineering at the University Of Sheffield which is within the Russell Group. Last year I was awarded an Undergraduate ICE (Institute of Civil Engineering) Quest Scholarship sponsored by Skanska, a Swedish Civil Engineering Contractor, of £10,000 and paid summer internships with Skanska as well as a graduate position."

"I feel exceptionally lucky to have received this, it is all a direct result of the careers department helping me achieve the Arkwright Scholarship. I can't thank you enough!"

Harriet Tomlin, St Catherine's College (2009-2014)
APPRENTICESHIPS AND TRAINEESHIPS INFORMATION
If you are looking for Apprenticeships or Traineeships you need to do the following:
Register to the apprenticeship websites below. You will then get alerts in the field you are looking for.
Apprenticeships and opportunities available are displayed outside the Careers Office. Students will need to check regularly, especially during the exams period.
For further information please email Mrs O'Connor goconnor@stcatherines.college
An apprenticeship gives you hands on experience, a salary and the opportunity to gain qualifications while you work - even a degree. All of this with some high quality, prestigious companies in lots of different industries
Apprenticeships are a great option for young people who want to get into the world of work. Unlike more conventional choices, like university, they will get skills, experience and qualifications on the job.
For a full guide to apprenticeships, please download 'A Guide to Apprenticeships' below.
Further useful links:
COLLEGE INFORMATION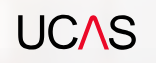 Apply to college:
Help with applying:
A complete University Application Guide: More offers, no more stress
Year 11 - Applying to College - https://www.ucas.com/ucas/16-18-choices/ucas-progress-getting-started
There are still spaces available on DV8's Media Production Course (levels 2&3). If it sounds like something you'd be keen to do, have a little look to see what's involved: http://www.dv8sussex.com/media-production-course/