Homemade School Chutney for Sale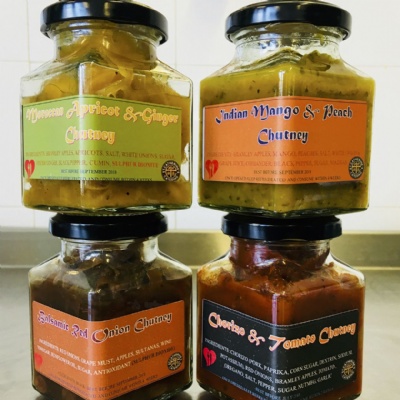 St Catherine's College has started making its own chutney.
The catering team, headed up by Ronald Russo have created seven flavours, all made using fresh ingredients in their kitchen. The flavours are:
Tomato & Chorizo
Indian Mango & Peach
Moroccan Apricot & Ginger
Italian Roast Peppers & Courgettes
Beetroot Orange & Bay leaves
Hot Chilli Cranberry & Cinnamon
Balsamic Red Onions & Sultanas
All gluten and dairy free, the brand new chutneys are available to buy for £3 from the Café and main reception.