St Catherine's College scoops top award for safety excellence​​​​​​​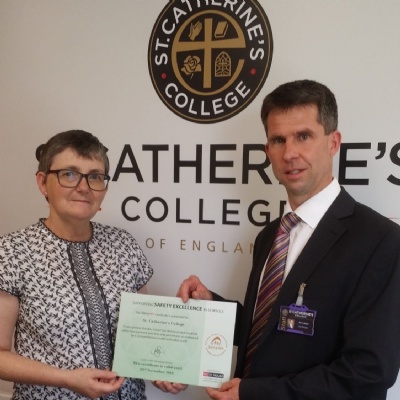 We are pleased to announce that we have been recognised by The National Safety Certification Scheme for Schools, known as SafetyMARK, as having 'excellent' safety standards.
We are thrilled to be recognised with the SafetyMARK award. We take the safety of our staff and pupils extremely seriously and it's wonderful to have this recognition for all of our efforts to make our school such a safe place to work and study. Having achieved the SafetyMARK award, we can demonstrate our on-going commitment to maintaining excellence in the management of health and safety within our school.
The SafetyMARK scheme aims to provide guidance for schools and to recognise and reward those schools that have gone the extra mile to create a safe environment for staff, pupils, visitors and contractors. After a rigorous independent audit the school was able to demonstrate that it has first class levels of safety management and compliance and, in doing so, achieved the SafetyMARK award for excellence.