Half term trip to Italy a success!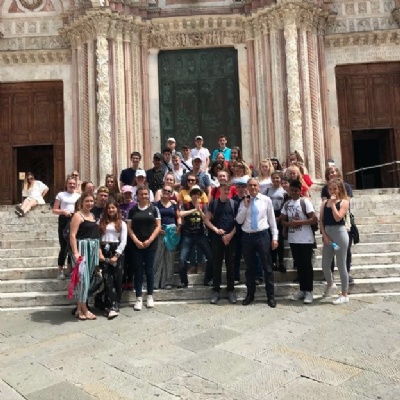 Over half term, GCSE students studying Art, RE and Photography enjoyed a taste of Italy on a five day study tour.
Flying into Rome, the group visited the Colosseum, Palatine Hill, Roman Forum, Spanish Steps and the Trevi Fountain. On Day Two, after a visit to Vatican City, the group travelled to Florence to explore the Basilica di Santa Maria del Fiore and Piazzale Michelangelo.
As part of the GCSE RE course, pupils are to study different aspects of Christianity and GCSE art students are expected to experience as many different art forms.
For centuries, Italy was the hub of Christian activity in Europe and for Catholics it still is. Italy is renowned around the world for its continuing contribution to art and architecture and the pupils were able to experience this first-hand.
Please see a selection of pictures from the trip below: