GCSE Results 2019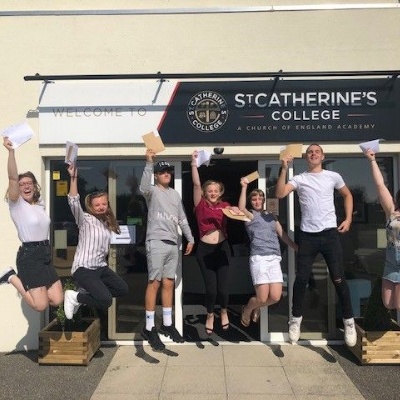 St. Catherine's College is celebrating strong and improved outcomes
The combined English and mathematics pass rate has risen for the third consecutive year and is now 65%. There is also strength in breadth with this improvement reflected across all subjects; pass rates in all GCSEs are up 9% to 76%.
The new Headteacher, Solomon Berhane proudly congratulated "all pupils and staff who have worked incredibly hard to achieve these improved results."
Particular congratulations to Marie Edkins, Daniel Finn, Robyn Foster, Hannah Payne, Holly Chatenoud, Matthew Finn, Philippa Jewell, Sayedul Alam, George Connor and Evie Loose who achieved 9 or more grade 7-9s and to the 22 pupils who achieved an impressive 6 or more grade 7-9s.
N.B. Grades 7-9 are equivalent to the old As and A*s.