CCF Summer Camp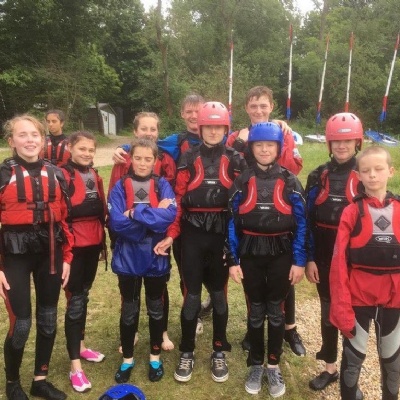 St Catherine's College were invited to join Eastbourne College's CCF Army Section for their CCF Summer Camp on Sunday 23 June to Thursday 27 June 2019.
Pupils attended the summer camp near Crowborough along with other year 11 pupils from independent schools, where they took part in fun, challenging and educational experiences, drawing on their existing skills and introducing them to some new skills.
Pupils completed simple military activities such as survival training, first aid training and raft building. Additionally, students took part in water-based activities including sailing, kayaking and windsurfing.
They had the chance to have an introduction to shooting skills by taking part in clay-bird shooting, paintballing and small bore target shooting.
To see St Catherine's pupils take part in challenges from the CCF summer camp, please visit our Facebook page: https://www.facebook.com/StCCEastbourne/.
Well done to all St Catherine's pupils that took part, we hope you enjoyed it!