GCSE Exam Results 2022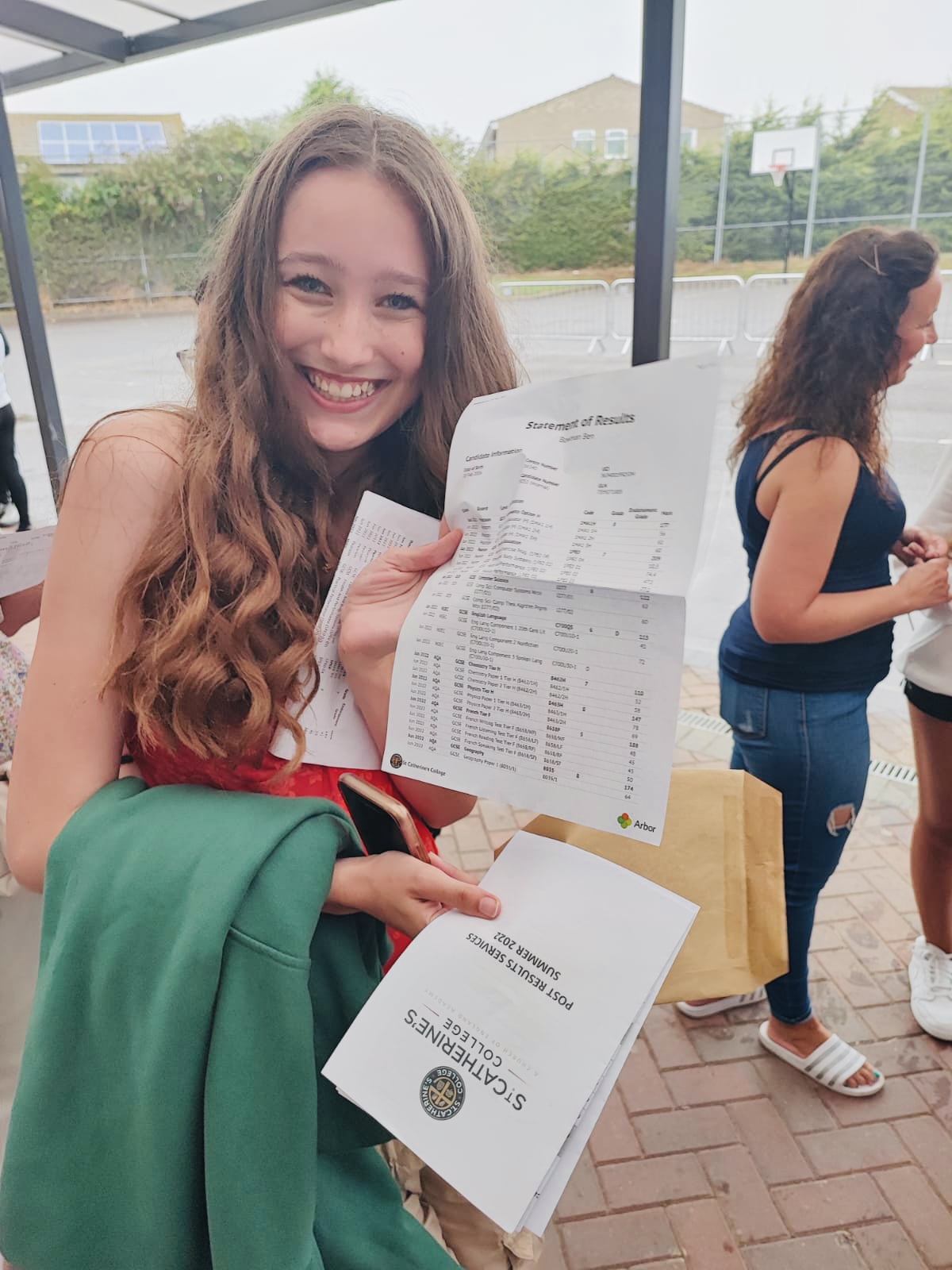 St Catherine's College bucked the national trend as it celebrates its best ever results. Headteacher Mr Berhane said "Congratulations to our class of 2022. The students have worked amazingly hard with our dedicated staff. They fully deserve their success". 80% of students achieved a pass grade in both English and maths; over 26% of all exams were awarded grade 7-9 (A/A*).
Special congratulations to June Maunga, Gurleen Kaur, Nathanael Payne, Cyrine Elamin, Kezia Lozinski, Elizabeth Finn, Charlie Turner, Alexandru Neesam, Toby Battershill and Naomi Frais who all achieved 10 or more GCSEs at grades 7-9. Topping the progress rankings were Michelle Barros, Caitlin Capehorn, Ludovica Cantone and Liv Gwalter.
High pass rates in English (86%) and maths (81%) were complimented by strong performances in Triple Science (92%) and languages (French, Mandarin & Spanish at 95%, 100% and 84% respectively). There was strength in depth too with exceptionally high pass rates in Art (100%), Computer Science (81%), Design Technology (83%), Drama (100%), Early Years (100%), Hospitality and Catering (91%), Geography (82%), Motor Vehicle (100%), Music (80%) PE (94%) and RE (81%).
The school feels blessed to be serving its community and particularly wants to thank the parents, staff and students for their unwavering love, care and support through a challenging few years.