For Current Students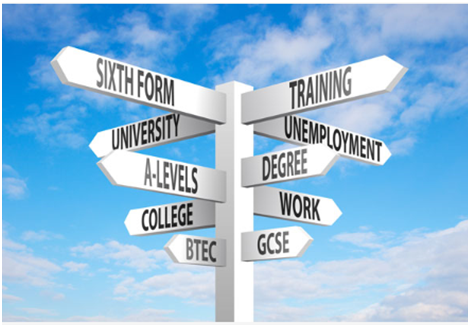 This page is for current students looking for information about apprenticeships, post 16 education, revision, UCAS and work experience updates.
Click on the different pages to access more information.
For more information, please contact Gisèle O'Connor, Careers Lead: goconnor@stcatherines.college or call 01323 465400.
---
T Levels
T Levels are new courses coming in September 2020, which will follow GCSEs and will be equivalent to 3 A Levels. These 2-year courses have been developed in collaboration with employers and businesses so that the content meets the needs of industry and prepares students for work.
For more information, please visit the Gov UK website:
https://www.gov.uk/government/publications/introduction-of-t-levels/introduction-of-t-levels
National Careers Service
The National Careers Service can help you with your career, learning and training choices. Find out more about the different ways we can support you: https://nationalcareers.service.gov.uk/
---
​
icould.com is a website which is open to everyone which uses the power of personal stories to inform and inspire young people's career choices.
Free and simple to use, the site features over 1000 videos of real people talking about their careers – explaining their job role, career path and how different factors have shaped their choices.
Visit the website: https://icould.com/