​​​​​​​​​​​​​​Mrs E Pavey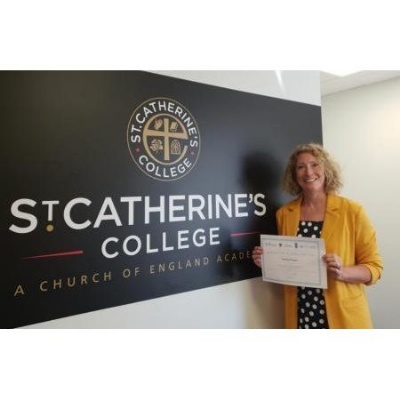 Mrs Pavey is Head of Geography.
You may recall this news article we shared in 2019 where we were delighted to announce that Mrs Pavey had become the first Climate Change Teacher accredited by The United Nations'. Mrs Pavey has a wealth of knowledge and experience which she
What do you enjoy most about your role here at St Catherine's College?
I have been a Geography teacher for 23 years. I love being able to choose units to teach in Geography that I feel are essential for students to know to understand more about our world and to inspire them to be curious about the world around them.
What is your favourite memory of working at St Catherine's College?
The Geography trip to Morocco was one of the best field trips I have ever run. Seeing Mr Millen on a camel was very funny!
Can you tell us some fun facts about you?
I grew up in Brighton with my mum. I have visited so many countries but I have previously lived in Albania for a period of four months where I met my husband. I was shot at during this time! I have also worked with refugees in the Calais jungle.