Mrs P Deveney aka "Mrs D"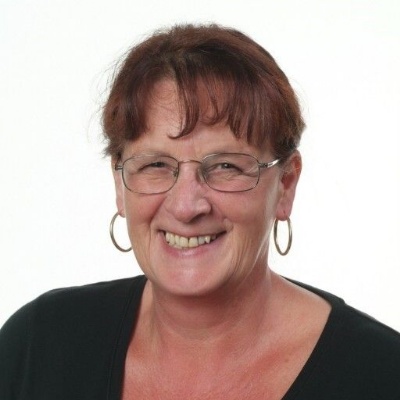 Mrs D is in charge of our Reflection Unit.
Mrs D was born in Liverpool and moved to Eastbourne with her family 34 years ago. Mrs D has two sons and a daughter, and is blessed with six grandchildren whom she absolutely adores.
What do you enjoy most about your role here at St Catherine's College?
Supporting students and getting them back on track at school. Believing in them, helping them to believe in themselves and helping them to make the right choices. I have done many jobs in my lifetime, but this job is by far the most rewarding thing I have ever done.
What is your favourite memory of working at St Catherine's College?
Watching students grow and fly as high as they can. I have worked at St Catherine's College for 30 years and loved every minute of it! Every day is different and the students make me laugh so much.
What is your favourite quote?
It's your mood, keep it!
Can you tell us a fun fact about you?
My new hobby is Football - I love it! I am still trying to learn all the rules, but I just can't get my head around the offside rule! One day I would like to see my team (Liverpool) live. Think I will have to wait a while for that one.